Installation and repair of cylinders and locks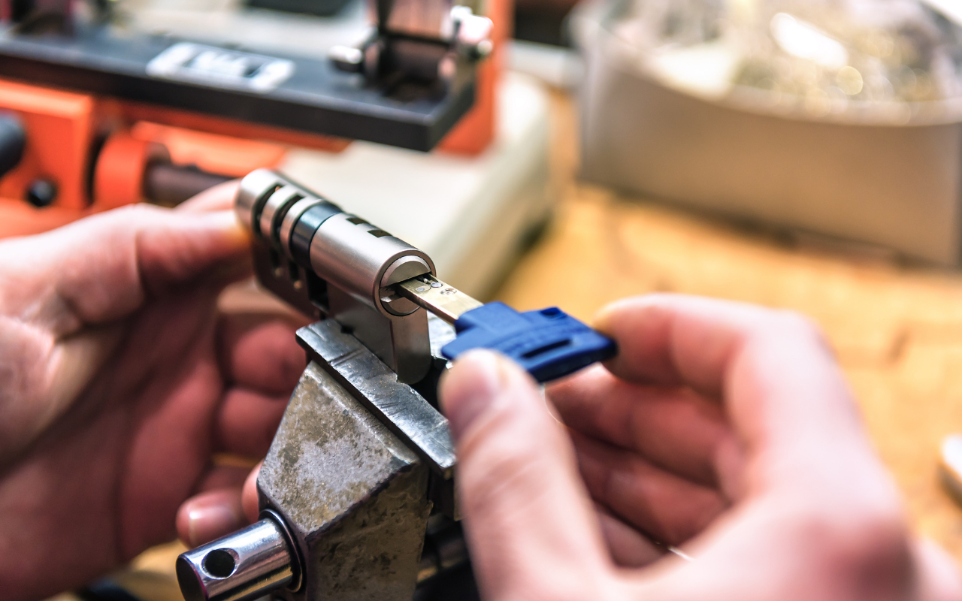 We sell, repair, replace and install all types of locks and cylinders, from the simplest models for your interior doors to the most tamper-proof security locks to protect the entrance to your office or flat.
Contact us 02 640 18 58 for a free quote.

We install, repair and replace all types of locks and cylinders

single-point lock ;

multi-point lock ;

surface lock ;

recessed lock ;

key lock ;

electronic lock with code ;

etc.
Exclusive retailer Gera
Adam Serrurier is the exclusive distributor in Brussels of Gera (Iseo) security cylinders. Keys can only be copied upon presentation of the master card.
Anti-theft protection
Adam Serrurier distributes and installs in your home the DiSec anti-burglary safety products that protect the cylinders from hooking and breaking.
Also in our range: Secustrip door security systems. This device makes it impossible to open the door with a crowbar and is an effective defence against most of the techniques used by burglars to open a closed but unlocked door.
You will also find locks and locks for bicycles and mopeds from the German brand Burg Wächter in our shop in Ixelles.